Kanye West rang in 2015 with a new song featuring Paul McCartney. Called "Only One," the track is sung by West from the vantage point of his late mother, Donda West, with McCartney adding accompaniment on keyboard. "One day, you'll be the man you always knew you would be," West sings. "And if you knew how proud I was, you'd never shed a tear, have a fear, no you wouldn't do that." A press release announcing the song said "Only One" was the "first publicly available recording from what has become a prolific musical collaboration between these two legendary artists…
Kanye West rang in 2015 with a new song featuring Paul McCartney. Called "Only One," the track is sung by West from the vantage point of his late mother, Donda West, with McCartney adding accompaniment on keyboard. "One day, you'll be the man you always knew you would be," West sings. "And if you knew how proud I was, you'd never shed a tear, have a fear, no you wouldn't do that."
A press release announcing the song said "Only One" was the "first publicly available recording from what has become a prolific musical collaboration between these two legendary artists."
The release also included some backstory on the project:
In early 2014, Paul McCartney and Kanye West first began working together in a small bungalow in Los Angeles. The process that would result in "Only One" began with a simple brainstorming session between the two: With McCartney improvising on the keyboards and Kanye vocally sketching and shaping ideas in a stream-of-consciousness riff.

When they played back the recording afterward, something remarkable happened. Kanye sat there with his family, holding his daughter North on his lap, and listened to his vocals, singing, "Hello, my only one . . . " And in that moment, not only could he not recall having sung those words, but he realized that perhaps the words had never really come from him.

The process of artistic creation is one that does not involve thinking, but often channeling. And he understood in that moment that his late mother, Dr. Donda West, who was also his mentor, confidante, and best friend, had spoken through him that day.

"My mom was singing to me, and through me to my daughter," he said, astonished.
We're in, and so is Kanye's wife, Kim Kardashian:
People always ask me what my favorite Kanye song is and it's Only One. Kanye feels like his mom sang thru him to our daughter.

— Kim Kardashian West (@KimKardashian) January 1, 2015
I cry every time I hear this song

— Kim Kardashian West (@KimKardashian) January 1, 2015
Listen to the track over at West's website; it's also available for purchase on iTunes. Check out the lyrics to "Only One," via West's site, below.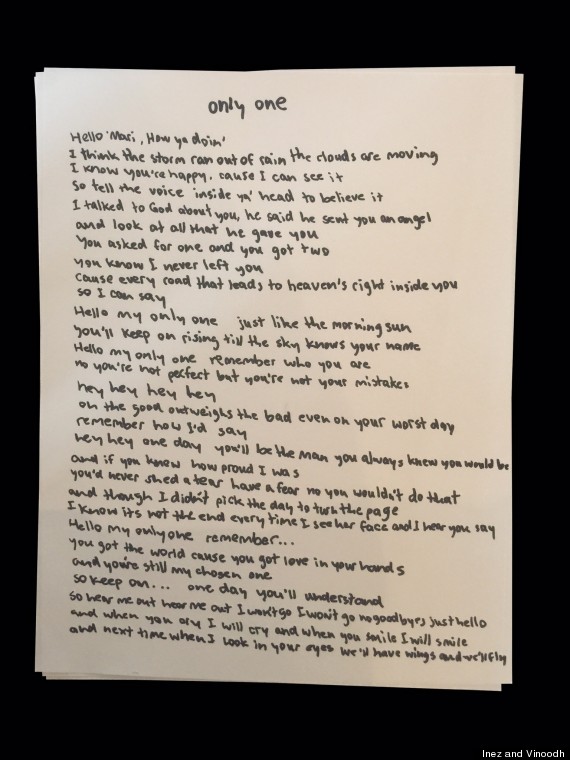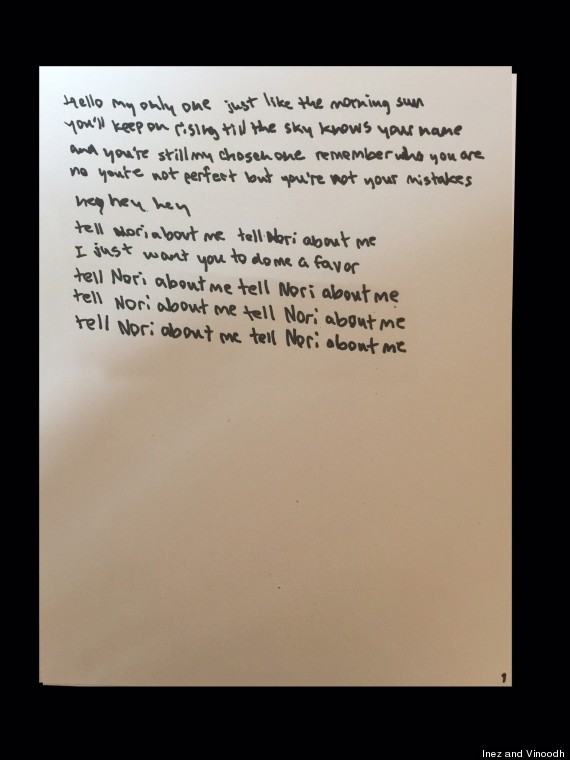 From – 
Kanye's Beautiful New Song, 'Only One,' Makes Kim Cry Every Time She Hears It (And It Features Paul McCartney)